The 2019 Vintage: Fine yet scarce
1 December 2021

Vintages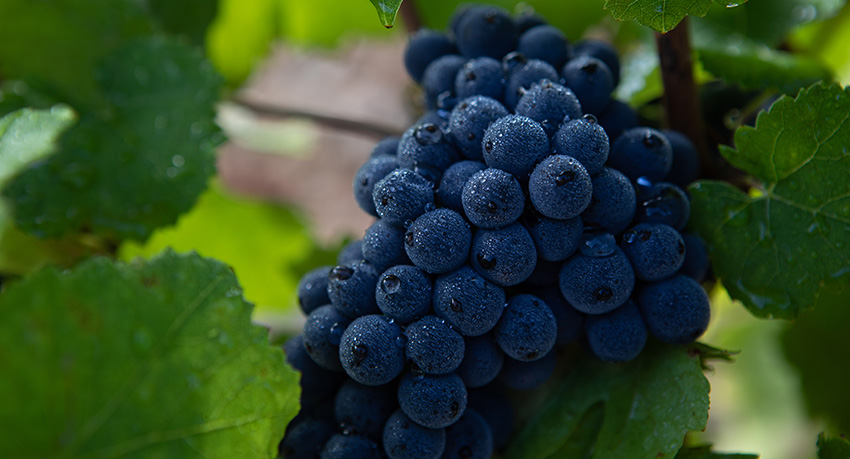 The vintage that coincides with the 20th anniversary of the estate is one of superlatives. After the expansive 2018, 2019 saw yields slashed by 40%. This was caused by shatter from cold weather during flowering, a lack of water, and scorching summer temperatures. Fortunately, this didn't impact on the amazing quality.

In fact, everything came together to produce some magnificent grapes for making wines with wonderful ageing potential. Maturity was excellent, the grapes were in great health for the most part, they were concentrated with good acidity, had thick black skins and great balance, and we were able to carry out fermentation in whole bunches for a good proportion of the crop.

This was a super-speedy harvest with both côtes ripening simultaneously. Picking began on 9 September in a heatwave, and ended in dreary weather on 23 September, so it was a very busy fortnight. With 39 appellations spread over the two côtes, it was essential to be well organized. We started out on the Côte de Beaune, and this was immediately followed by the younger vines on the Côte de Nuits. Ripening happened fast and simultaneously, forcing us to ramp up the pace, especially given the threat of rain.


The Clos Blanc de Vougeot was harvested in five different phases, offering beautiful and very healthy grapes – some even in perfect condition – and the best yields of the whole estate.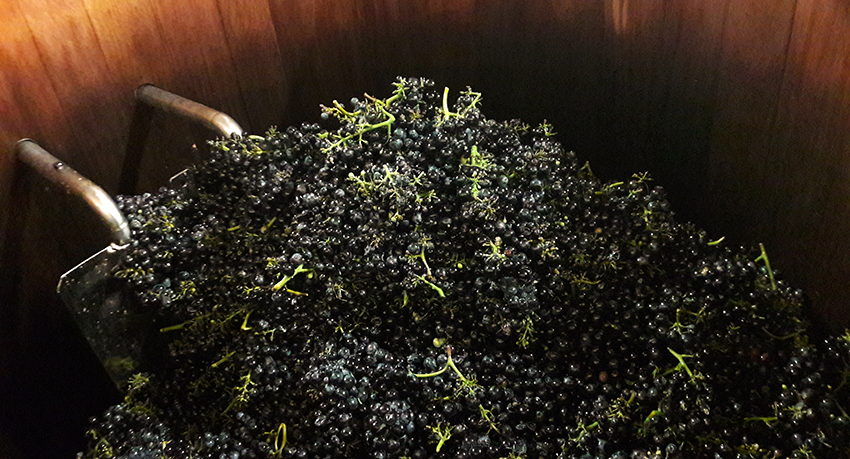 The grapes were very small with a lot of millerandage but they were very nice compact bunches that required a discard of just 5%. Only a couple of pigeages were carried out to avoid over-extraction, but there was daily pumping over onto the cap of pips and skins.

And then we witnessed a promising sign in the emergence of very early aromas: Violet for the fermentation in whole bunches and raspberry for the rest. The whites offered intense floral aromas.

The whites offered intense floral aromas. Ageing was a more meticulous process than ever: We needed to take very special care of these small wonders; these fruits of a vintage disrupted by Mother Nature. The proportion of Cîteaux wood was increased from 80 to 90% with one third of the wines going into new barrels. The malolactic fermentation was over and done with by the end of December. Bottling followed the traditional schedule, beginning in July with the red Bourgogne Terres de Famille, which is always the first to go into glass. At the request of our restaurant customers, we bottled magnums for the first time for serving wine by the glass.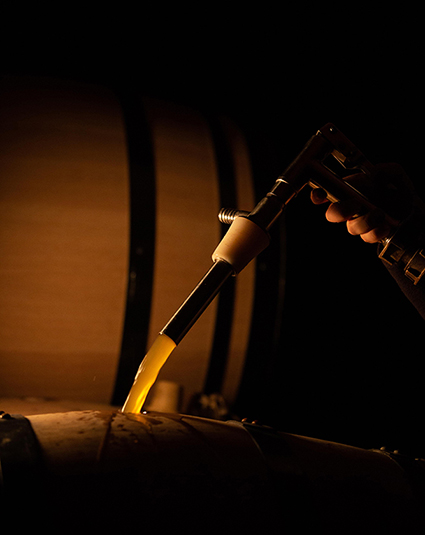 An exceptional vintage

This is a very fruity and elegant vintage offering intense and structured wines, for both whites and reds.
The whites have aromas of pear, apple, and peach, with remarkable energy and strength, and even saline notes on the finish.
With such thick skins the reds are intense, offering a dense violet color and a precise, fruity, and floral bouquet over some fine minerality. They express an imposing but delicate structure along with striking length.